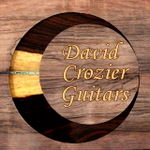 A gallery of some of the guitars I have sold over the years. Shown here for your enjoyment of the pictures and descriptions. 
Call David on 07899 69 68 68 or email me at davidcrozierguitars@gmail.com
---

• An unusual nylon-strung electro-acoustic from Fender. SOLD
£140.00


• A very fine example of this popular, good-value guitar. SOLD
£99.00


• A fine-sounding dreadnought with LR Baggs M1 pickup installed. SOLD
£849.00


• An enchanting Little Martin in as new condition SOLD.
£295.00


• A lovely example of this unusual and robust electro-acoustic from CF Martin. SOLD
£425.00


• An unusual and highly tempting limited edition Epiphone. SOLD
£360.00


• A great-sounding USA-made Stratocaster with upgraded scratchplate. SOLD
£425.00


• An as-new example of this highly popular Taylor in Rosewood and Spruce. SOLD
£430.00


• An all-original and light weight 44 year-old Stratocaster. SOLD
£1,999.00


• A lovely limited edition OOO cutaway electro. One of 383 made. SOLD
£1,950.00


• A beautiful, timewarp example of this much-loved UK-made guitar complete with hard case. SOLD
£499.00


• Made by me with Bare Knuckle Mother's Milk pickups. SOLD
£749.00